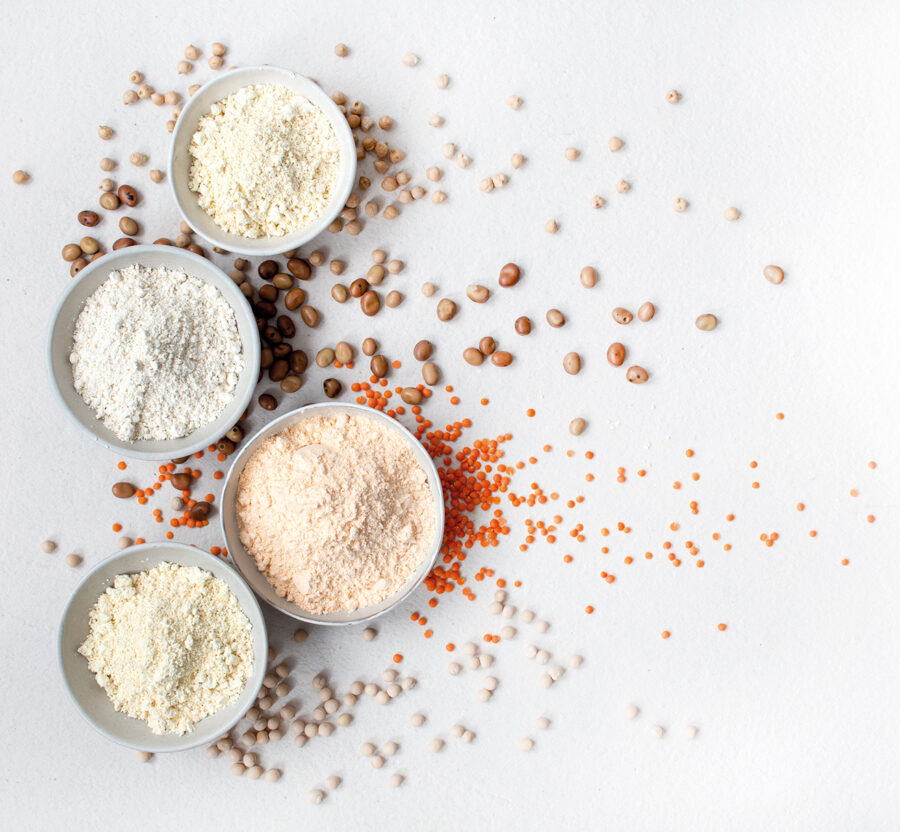 Functional Pulse Flours
Our innovative SMART pulse flour range of yellow pea, chickpea, red lentil, and fava bean has been developed specifically to provide functional and purely plant-based high- and low-protein flours. From plant-based meat alternatives to baked goods and pet food – there is a multitude of possible applications for new, creative products.
FOR THE NUTRITION OF THE FUTURE
The regional cultivation of indigenous protein crops such as legumes – another name for pulses – makes a positive contribution to resource- and environmentally-friendly agriculture. Legumes have a much lower CO2e footprint than meat, making their cultivation and consumption contribute to climate protection, biodiversity, and improved soil quality.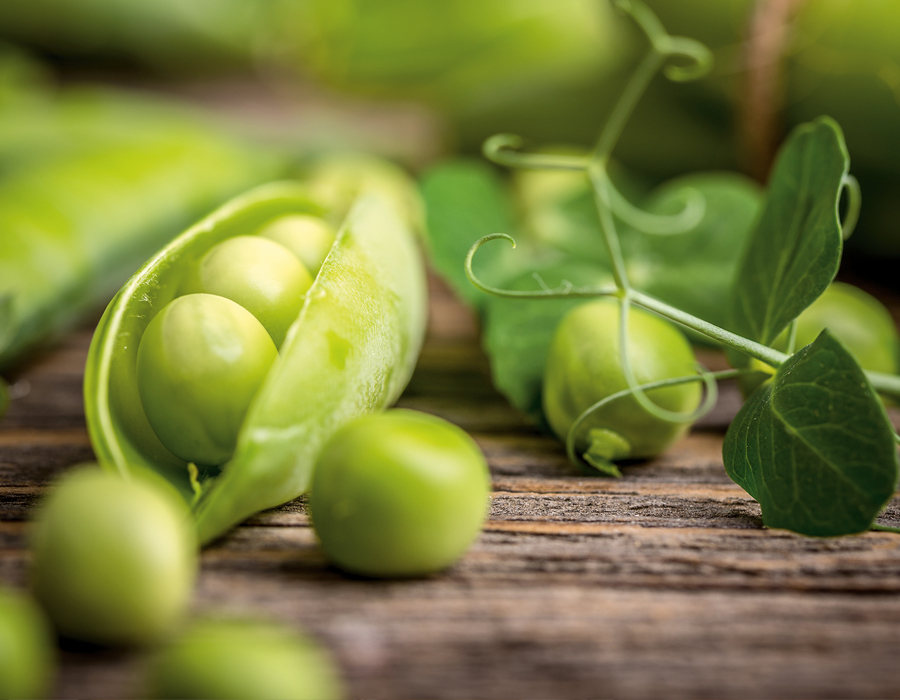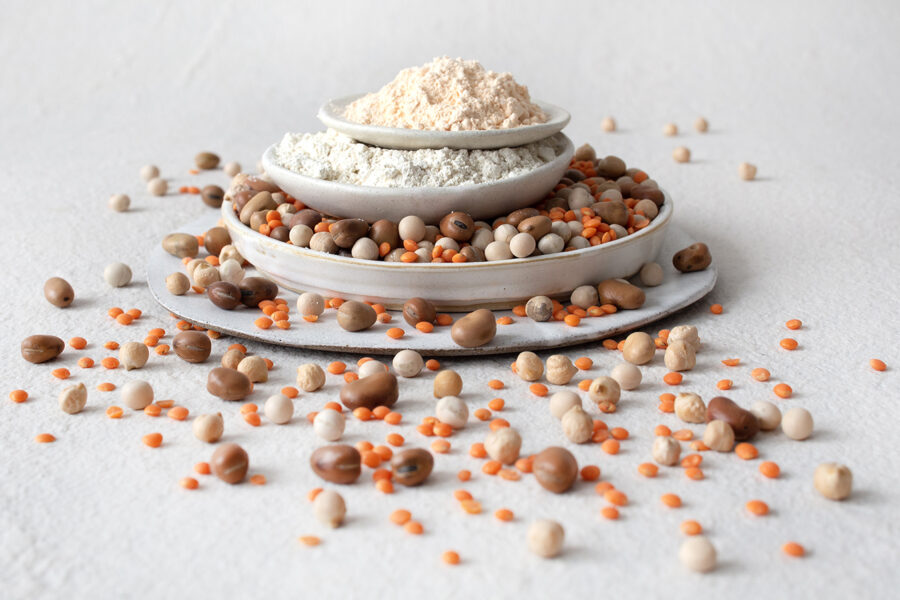 TOGETHER, WE DEVELOP PRODUCTS FOR THE FUTURE
Together with you, we develop
customised concepts and deliver
high-quality product solutions. Would you like to learn more? Write to us directly or read more immediately in the product folder.