Smart snacking
Tortilla chips and more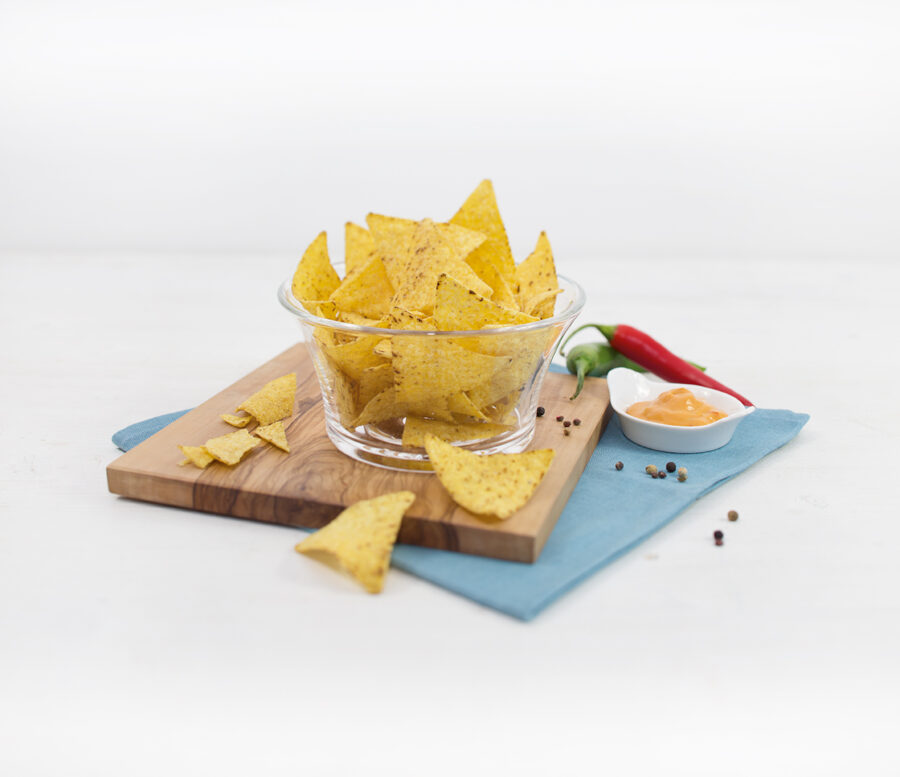 Contemporary snacks?
Yes please.
Gluten-free snacks are easy to achieve with our masa flours: We use only the most carefully selected varieties of maize – guaranteed GMO-free. Before harvesting, the corn is allowed to ripen fully. It is then gently dried, no irradiation in sight. We rely exclusively on our specially developed physical production methods to achieve excellent taste and the best processing properties.
Our SNACKMAXX MASA flour range is available in different granulations, opening up a multitude of possible applications – especially in the snack sector. From sweet to sa-voury, from waffles to tortilla chips and soft or crunchy taco shells : snack lovers' hearts will beat faster, while gluten-intolerant and wheat-sensitive eaters can relax and enjoy.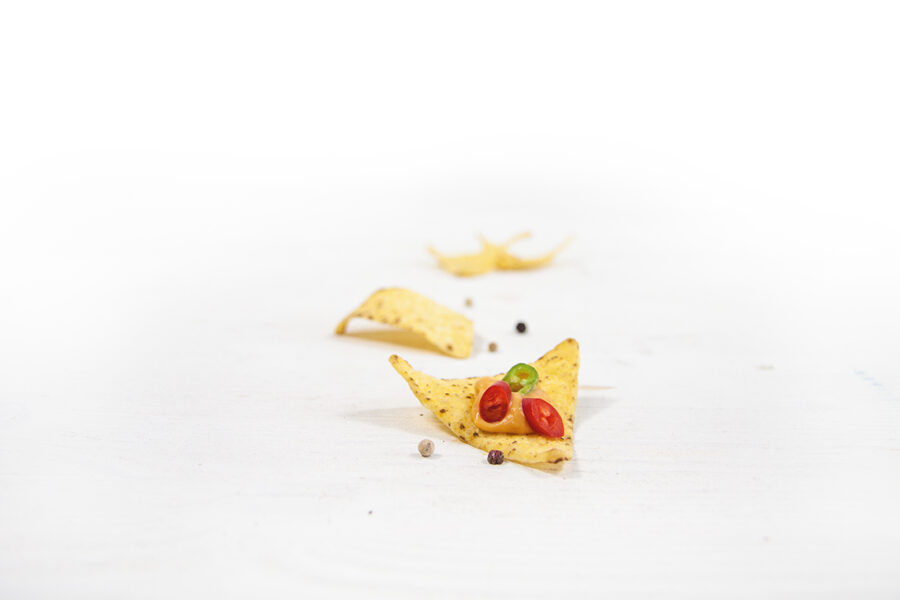 Product advantages at a glance
Authentic corn taste, no calcium hydroxide off-notes
Various adjustable texture options
A gluten-free alternative to wheat flour
Excellent machinability, enhanced break stability compared to wheat
GMO-free
Products
Our SNACKMAXX® MASA range: Wheat-free corn flour products, snacks such as tortilla chips, taco shells, waffles and more
MASA Chip Flour 100Y
MASA Chip Flour 200Y
MASA Chip Flour 500Y
MASA Taco Flour 700Y
MASA H2M Fine