Digestive wellness – for a happy gut
Best-in-class fibre solutions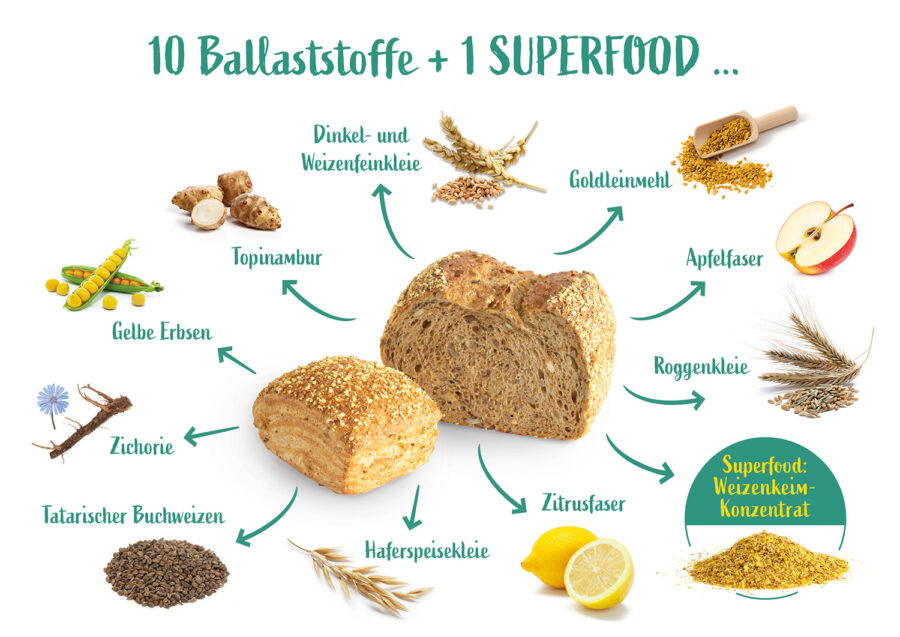 Variety guaranteed
Our GOOD Fibres range scores with its outstanding variety: Based on cereals, vegetables, legumes and fruit, our concentrates provide different types of fibre, and many other valuable nutrients besides.
For a strong immune system, a healthy gut and formidable defence against free radicals. The human microbiome loves our fibre range – because a varied diet is the foundation for microbial diversity. To ensure a perfect fit for your products, we can supply bespoke concentrates that optimise their sensory profiles and enable specific health claims. Just ask!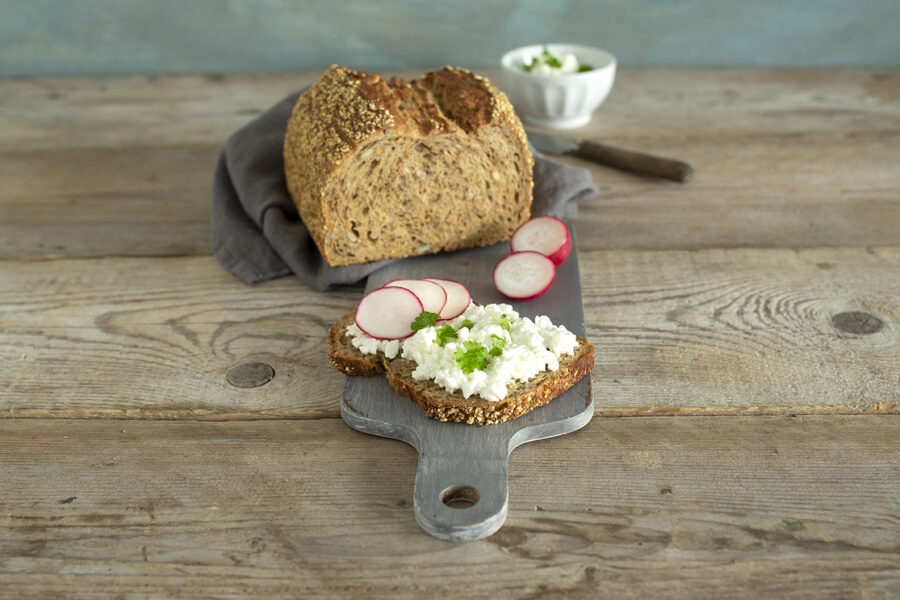 Product advantages at a glance
Fibre blend of ten different fibre sources for a species-rich microbiome
Trace elements and secondary plant substances such as zinc and rutin
Superfood wheat germ provides the immune booster spermidine 
Enables EU health claims, including immune and intestinal health (depending on dosage)
Excellent sensory properties
Products
Our Multifibre-Concentrates for high-fibre bakery products such as breads & rolls, subs & burger buns danish rolls & croissants and much more …
GOOD Cult HAPPY INSIDE especially for the requirements of artisan bakery
GOOD Fibres 10+1 especially for the requirements of the baking industry
We would be happy to advise you on these or other of our fibre solutions!
> View all Good Nutrtion Products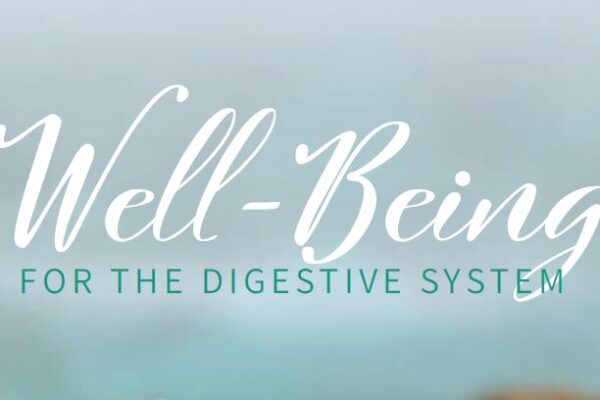 Well-Being
for your gut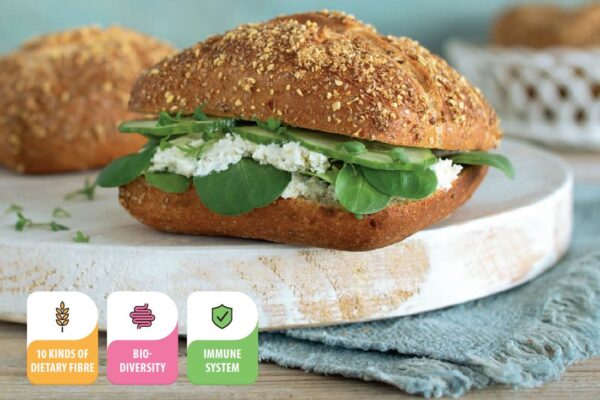 Triple
good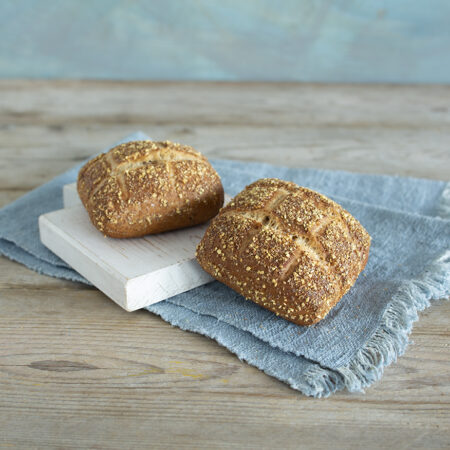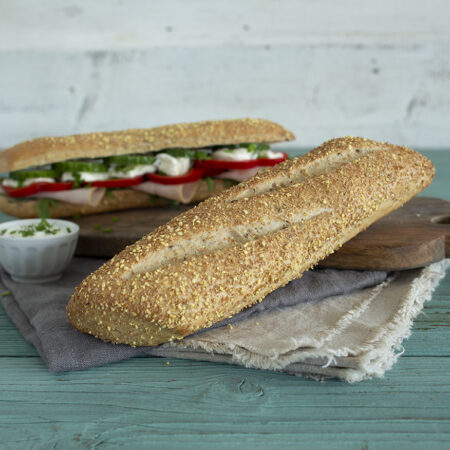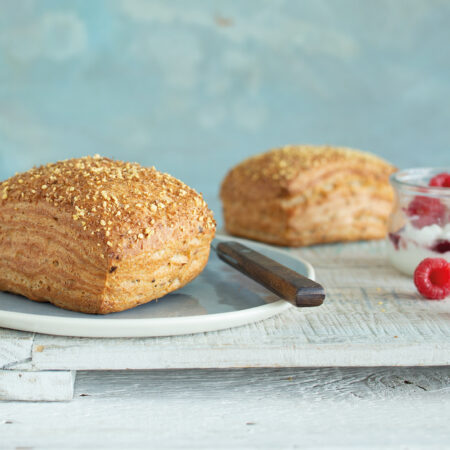 Danish rolls
& croissants